Smart yogi MCP (Muscle Control and Proprioception)
Smart yogi Muscle Control and Proprioception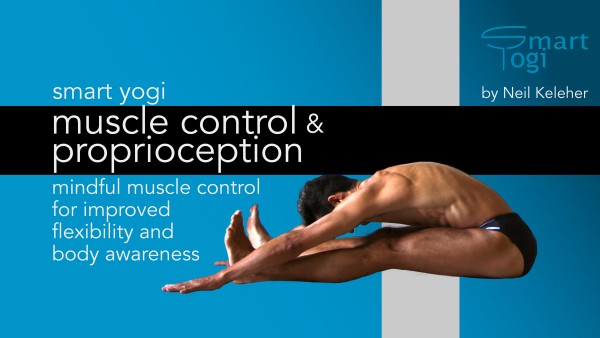 With Smart yogi MCP (muscle control and proprioception), you get 6 routines each focusing on a particular awareness or muscle control technique.
Proprioception is the ability to feel your body and how it's parts relate. The key to proprioception is muscle activation. If our muscles aren't working, then we aren't moving, and we aren't proprioceiving either.
Apart from allowing us to feel our bodies, muscles also help to keep your joints lubricated. Which kind of makes sense. If we didn't have muscles, we wouldn't be able to move. If we aren't able to move, then we don't need out joints lubricated!