Anchoring your diaphragm
Anchoring the respiratory diaphragm for more comfortable breathing.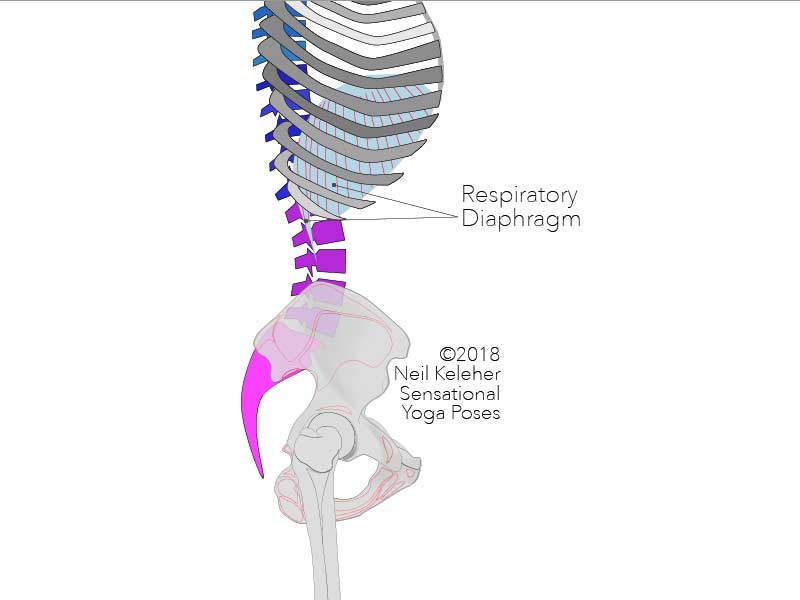 Recently I found I had trouble breathing in a relaxed manner while doing a standing meditation. I found that I felt tense. I was trying to breath naturally, using my respiratory diaphragm and transverse abdominus but I felt tense.
One of my first instincts any time I have problems with the body is to create stability.
How do you create stability for the diaphragm? How do you anchor your diaphragm to give it a firm foundation from which to act?