The hip joint:
Understanding its anatomy, how to feel it, use it and keep it lubricated
Published: 2020 01 17
Updated: 2020 01 31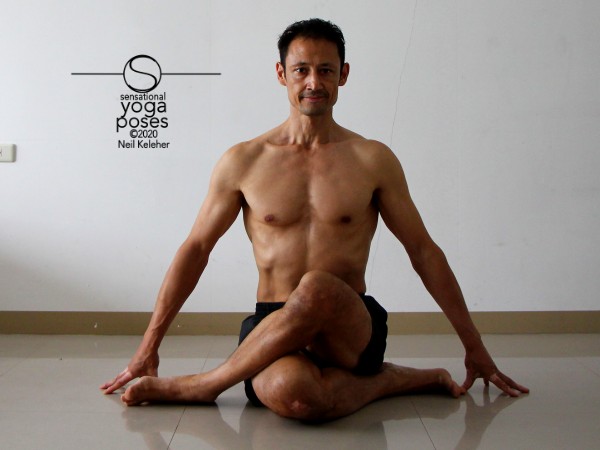 How do I keep my hip joints safe while doing yoga poses?
A big concern when doing yoga (or anything for that matter) is keeping your joints safe.
The main point to keeping your hip joints safe is to activate them. That means use your hip muscles.
One way to use your hip muscles is to use them against each other. They then stabilize the hip joint. This is something you can feel or proprioceive. And it's also something that adds tension to the hip joint capsule which then helps to keep it lubricated.
Hip Joint Stability looks at one useful method for stabilizing the hips.
To further take care of your hip joints, learn to feel them and adjust them, particularly while doing standing yoga poses. Here's some suggestions for adjusting your hips and keeping them safe while doing standing poses: Basic hip adjustments for standing yoga poses
The hip joint Index