Proprioception and flow
Tuning proprioception via tensegrity for better responsiveness while in the flow state
Published: 2020 01 18
Updated: 2020 10 28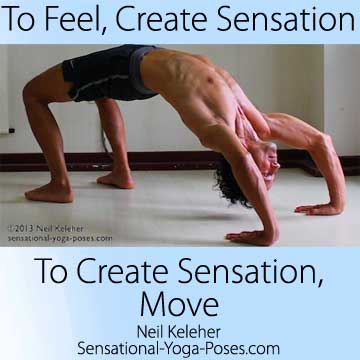 Flow is a mind-state where you notice change as it occurs. If you imagine time as a wave that travels through space, then being in the flow is when you are riding the wave of time. Instead of watching it pass you by, it carries you, and as a result time seems to slow down or stop.
Another way to think about flow (!!!) is that it is a state of mind (or consciousness) where you aren't thinking. You aren't worried about whether what you are doing is right or wrong. You are simply focused on what you are doing.
One of the reasons for getting into the flow is that it feels good. Another reason is that it can lead to better performance. It can also lead to you feeling like you are performing well even though you aren't! However, if you train, then you can maximize the possibility of performing well while in the flow.
Proprioception is the ability to feel how the parts of your body relate. It's the ability to feel your body while you move it and while you work at keeping it still. It can even allow you to feel your body while relaxed. The key engines of proprioception are the same engines that allow you to move your body. Those engines, your muscles, not only move your body, they enable you to feel it, or proprioceive it.
What has feeling your body got to do with flow? It's one way of reliably getting into the flow. And it doesn't matter if your reasons are better performance or feeling good. If you can improve your proprioceptive ability, your ability to feel your body, you can get into the flow a lot easier.
Note that this isn't the only way to get into the flow. However, if you are doing yoga poses, it's one that is highly recommended. It's one way of doing "yoga".
Proprioception (feeling your body), dance of shiva and flow Index