Stretches
Categorized articles on better feeling your body while doing yoga poses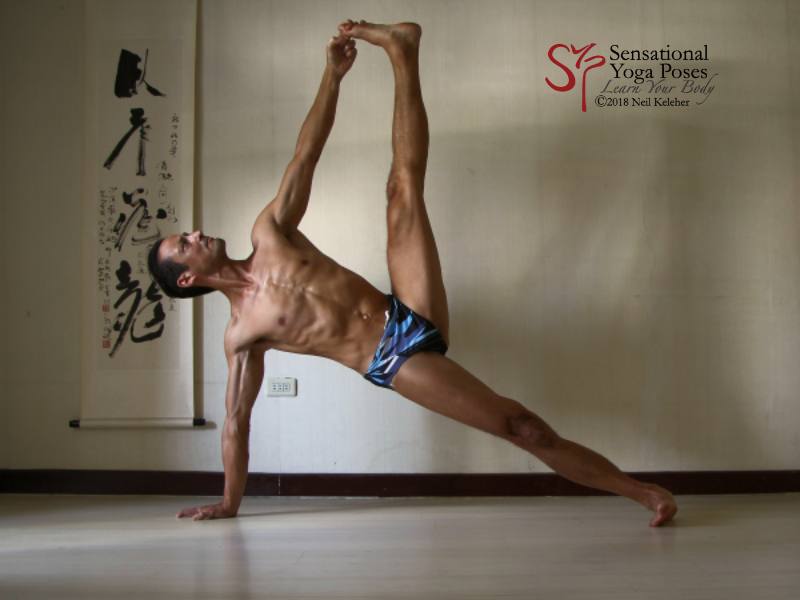 This page includes links to most if not all stretching related articles on this website. Stretches are grouped by body part.
For a more verbose index (or if you are used to the old yoga for flexibility index) check out yoga for flexibility.
For general tips (and some principles) for improving flexibility, check out these tips for improving flexibility below.
For most sections there are pages that contain multiple stretches for the body part in question. There may also be pages that focus on a single stretch for each body part. The single stretch pages, if they exist, are listed first. The multi-stretch pages are listed after.
Except for the "how to improve flexibility" articles, all links include images of the stretches. So you can get a good idea of the types of stretches just from the images. The pages themselves will include details on what to do in each stretch to make the stretching position more effectiv.
Use the hyperlinked headings to go to the table of contents.
Hip Flexor Stretches
Bent knee hip flexor stretches
Kneeling yoga poses
Sensational Quad Stretches
Hamstring Stretches
Hamstring Stretching Yoga Poses
Glute Stretches
Adductor Stretches
Side Stretches
Twisting Poses
Shoulder Stretches
Arm stretches
Yoga Shoulder Stretches
TOC
Published: 2022 02 10
sensational-yoga-poses.com/
Stretches