Getting into the flow
Another term for being present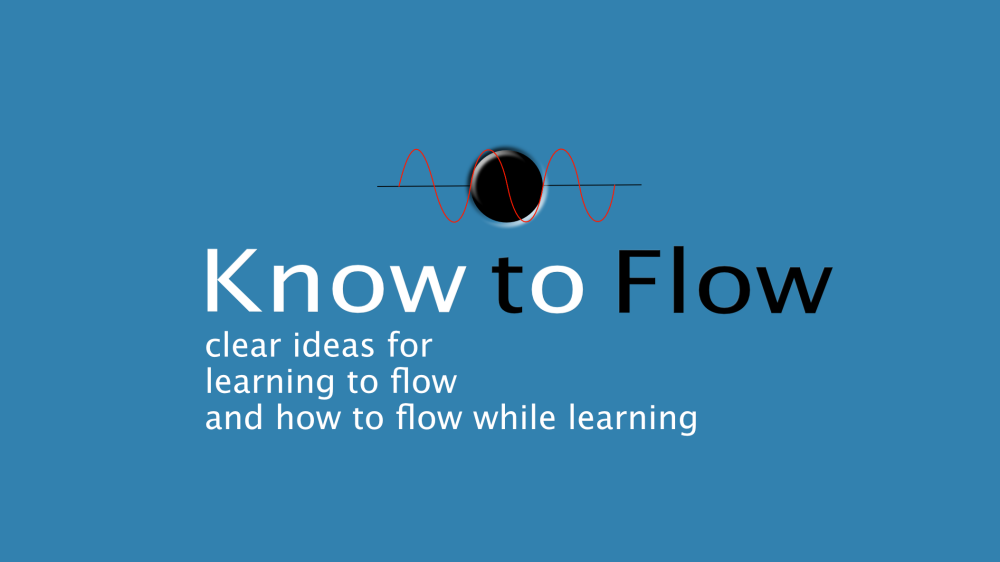 Flow is a mind-state where you notice change as it occurs. If you imagine time as a wave that travels through space, then being in the flow is when you are riding the wave of time. Instead of watching it pass you by, it carries you, and as a result time seems to slow down or stop.
Another way to think about flow (!!!) is that it is a state of mind (or consciousness) where you aren't thinking. You aren't worried about whether what you are doing is right or wrong. You are simply focused on what you are doing.
One of the reasons for getting into the flow is that it feels good. Another reason is that it can lead to better performance. It can also lead to you feeling like you are performing well even though you aren't! However, if you train, then you can maximize the possibility of performing well while in the flow.
Getting into the flow, TOC