Yoga for Flexibility
Learning to control your muscles through a wider range of motion
Published: 2014 06 28
Updated: 2021 01 25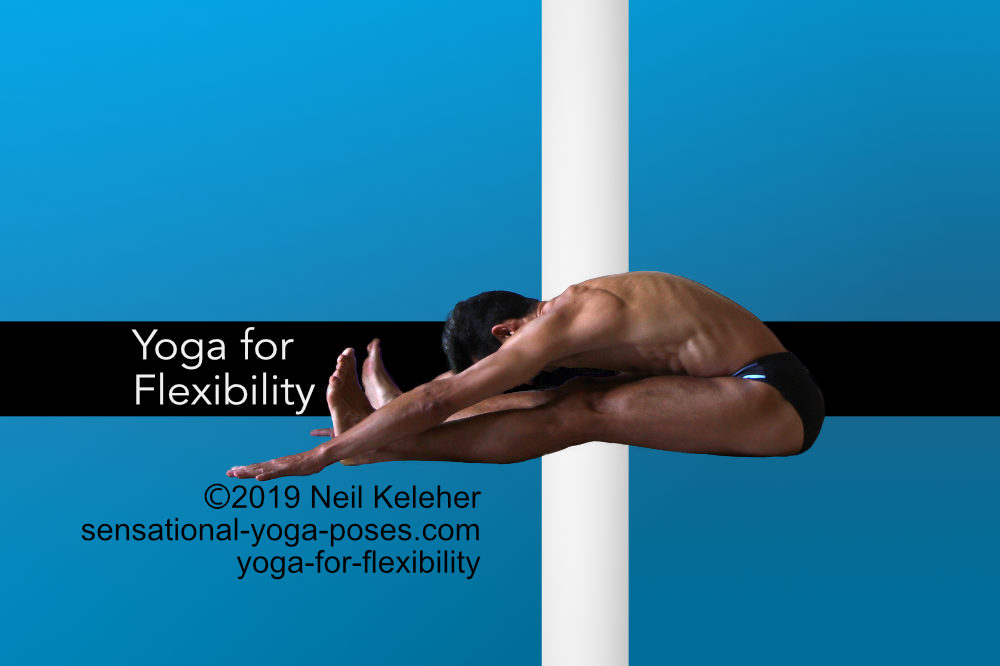 Flexibility is the ability to resist being stretched. The greater the range through which you can resist being stretched, the more flexible you are.
That may sound kind of strange but if you stretch an elastic band, does it not resist being stretched?
Floppiness isn't flexibility. Floppiness is the equivalent to being like a piece of string. You can bend it any which way, and it doesn't resist.
Defining flexibility
A broader definition of flexibility is that it is the ability to turn muscles on and off at will through a wide range of positions. The better this ability, and the greater the range through which you can apply it, the more flexible you are.
What this can mean is that if you have the ability to switch between being floppy and resisting, then that fits into this broader definition of flexibility.
Muscle control for better flexibility
The main focus of this page and the articles that it links to is on improving flexibility through muscle control. That means learning to activate muscle as well as relax it. It also means being able to feel the difference.
Perhaps one of the most basic aspects of muscle control with respect to improving flexibility is to give the muscles you are controlling a stable foundation.
Stretches by body part TOC