Sensational Breathing Exercises
Learning how to feel your breath and better control it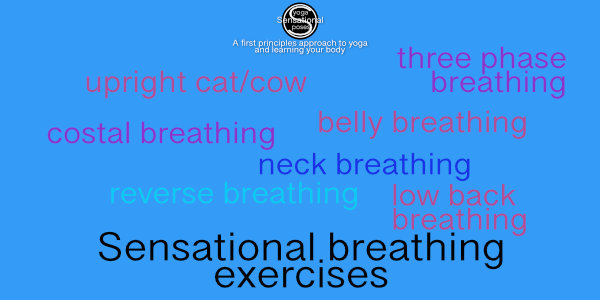 Breath control is a simple way to relax or to simply become present in your body.
While there are different ways to practice breath control one of the ways that I like to teach it and explore it is to focus on the muscles that actually drive the process of breathing.
There are several different methods of breathing and so rather than saying which one of these methods is best, the approach I prefer and would recommend is that of learning all of these breathing methods. (There aren't that many).
The idea here is to actually learn to feel and control the muscles used in each method. The result, ideally, is that you can then choose which ever method best suits your situation or whatever you are doing. Even better is that you can use your breath muscles in whatever combination feels right (or gives the best results) free from any particular breathing method.
If you like, it amounts to being able to create your own breathing methods.