The foot
Foot, ankle and shin anatomy and biomechanics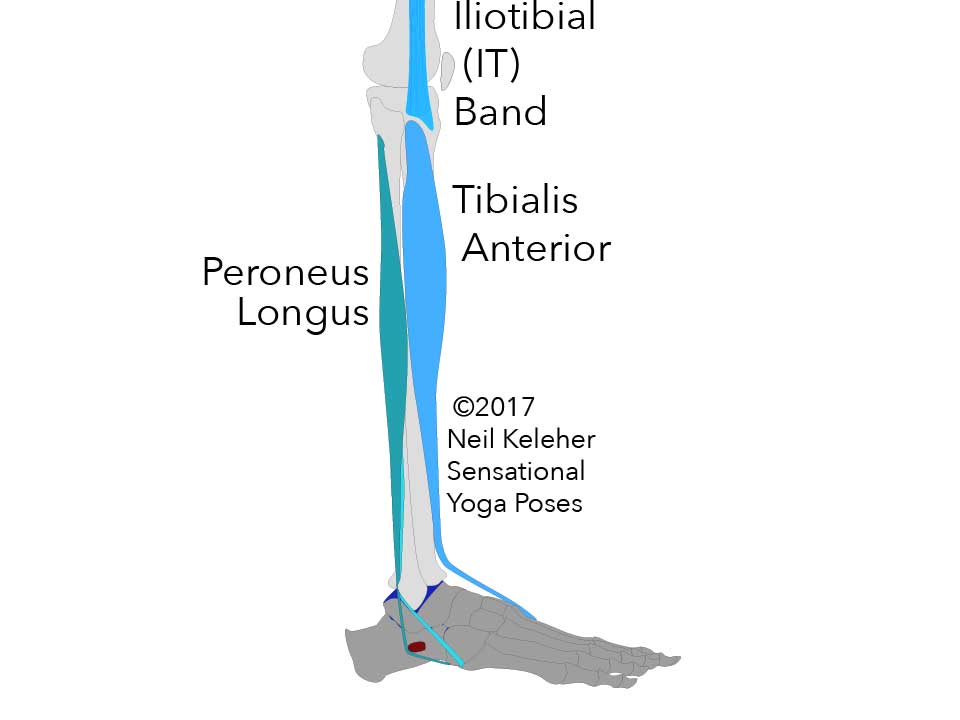 When studying the foot it can help to define the foot as including the bones of the feet, ankles and lower legs. So essentially, the foot ends at the knee.
One reason this distinction, this definition of the foot, can be important is that the knee allows rotation of the lower leg bones relative to the femur. If you control this rotation, or stabilize it, you can help to anchor the muscles that attach between the lower legs and feet.
Working in opposite direction, if you stabilize the feet and ankles, you help to anchor the muscles that rotate the knee. They can then be used to control the femur and innominate bone.