Ardha Baddha Padmottanasana
Binding Your Half Lotus (Without Messing Up Your Knee) in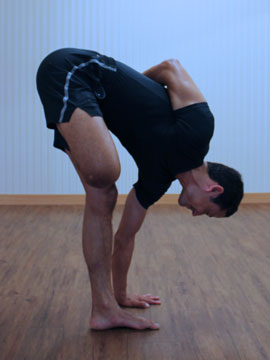 Ardha Baddha Padmottanasana (Half bound lotus) is a one legged balance pose.
Actually, it's a one foot and one hand balance pose. The non-standing leg is in lotus position. The lotus arm grabs the lotus foot from behind the back.
The hand on the standing leg side is on the floor beside the standing foot.