Creating Tensegrity In Yoga Poses
Balancing Space and Tension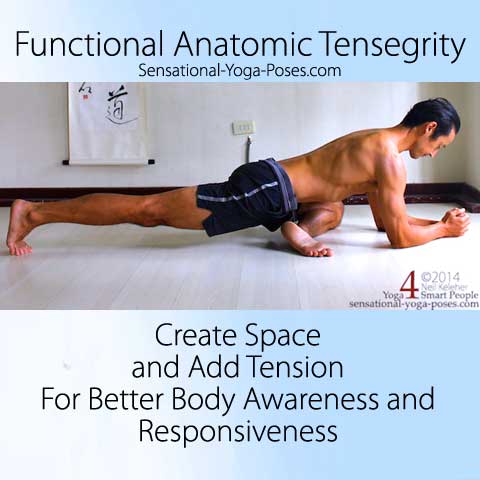 Why is tensegrity so important with respect to yoga poses and martial arts and any other activity where body awareness is important?
Tensegrity is a balance between space and tension that allows us to feel our body while also giving us instantaneous responsiveness and control. Tensegrity allows us to tune into both ourselves and our environment.
With tensegrity, we sense change as it occurs and there is no lag time between sensing change and responding to it.
In any physical discipline where body awareness or mindfulness is required, I'd suggest that tensegrity is the state that we should aim to be in, if not for the whole body, then at least parts of it.