Dance of Shiva Shoulder Exercises
The basic cyclic movements for helping to rebalance Shoulder Flexibility, Controllability and Strength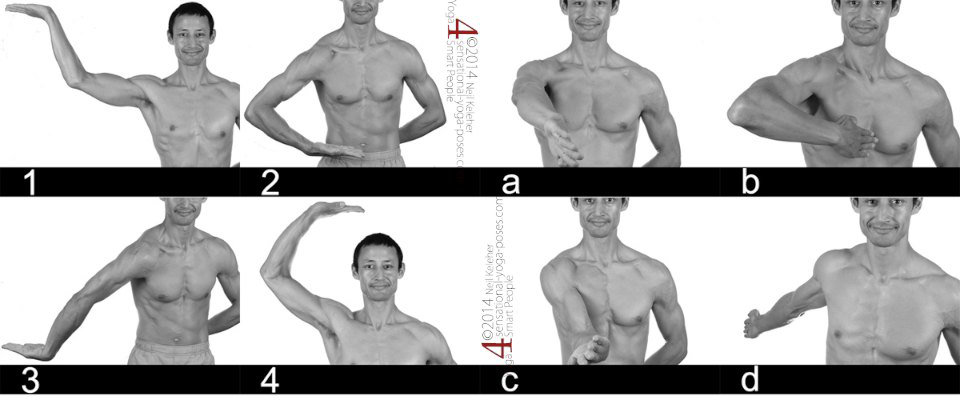 These four Dance of Shiva shoulder exercises challenge the shoulders, elbows and wrists.
They can also help to balance upper body portions of the sensory and motor control cortex body maps.
Part of how these movements effect the body maps within the brain is that they are clearly defined and near the limits of most peoples normal range of movement. You have to focus in order to match your doing of the positions to how they are actually defined. And if you can't actually do the positions you can work on a close approximation of the position.
Because these movements are challenging, you (and your brain) are forced to focus on the shoulders, elbows and wrists in order to do the movements (or work towards them).
As the movements are practiced a representation of these movements is created in the brain. The better the movements are performed (on both sides) the better the representation or model in the brain. The more balanced the movements are the more balanced the model within the brain is.