Tips for Fixing Hip Pain In Standing Forward Bends
Taking a step back to figure out how to fix a gimpy hip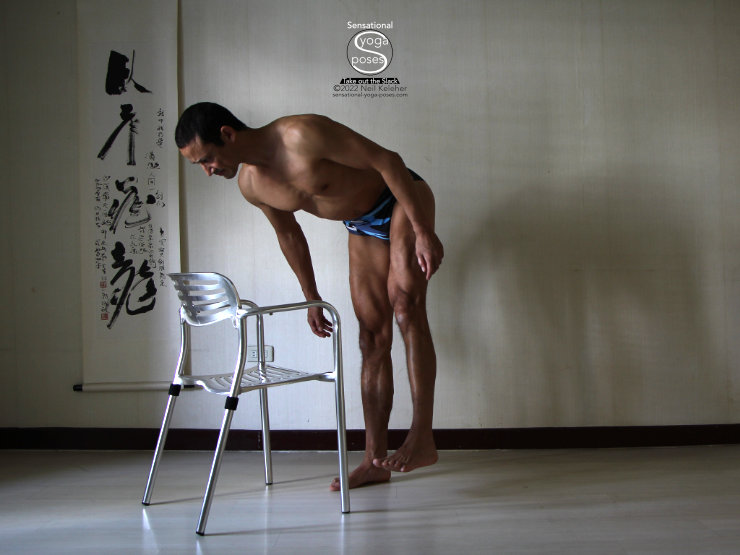 One of my favorite exercises is the one legged standing forward bend. This isn't the same as warrior 3 where the leg is back. Instead the lifted leg is pulled forwards and the hands can be on the floor, which is easier, or lifted, which is harder.
A variation is to stand up from this position.
I actually use this as a test of hip function.