Stretching your inner thighs in bound angle by opening your hip creases
and counterposing with a hip crease closing wide leg seated forward bend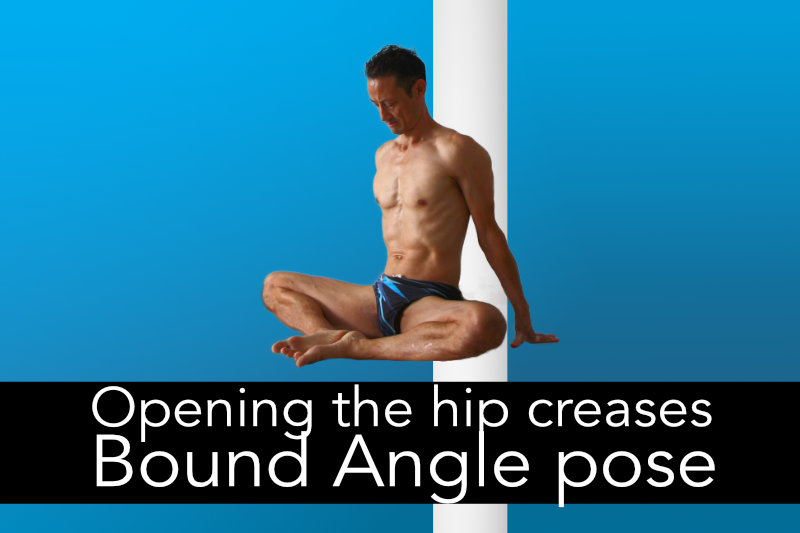 A simple way to increase adductor flexibility while doing bound angle pose is to open your hip creases.
What are the hip creases?
The hip creases (termed "the kua" in Chinese) are the two lines on either side of the body that separate the lower belly from each of the inner thighs. The actual crease is caused by a ligament called the inguinal ligament. This ligament attaches at its upper end to the ASIC, the "point of the hip crest" and at its lower end to the pubic synthesis aka pubic bone.
It's actually formed by layers of the various abdominal muscles and actually serves as one of the points of attachment for some of these muscles. As a result it can be acted on by these muscles.
Because it attaches from one point of each innominate bone (hip bone) to another point, it creates a defined passageway through which muscles (and/or there connective tissue end points) pass. The two muscles are the iliacus and the psoas.