Yoga Push Ups
A first principles approach to learning to lift your body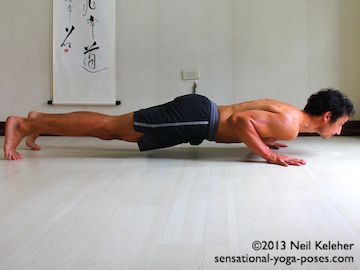 These yoga push ups are a multi-part exercises that I developed to teach my students the necessary body awareness for chaturanga dandasana. Turns out that it's a pretty good exercise in its own right.
This approach, of breaking an exercise down into component parts, can be thought of as a first principles approach. The key in this case is that each element is easy to isolate and in turn easy to feel.
I'll explain it the way that I normally teach it.