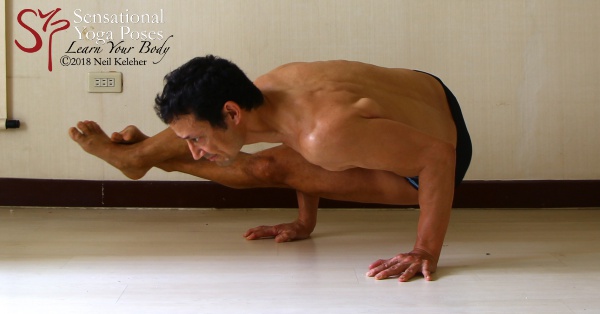 Astavakrasana Yoga Arm Balance
A series of exercises for beginners to make learning and understanding this arm balancing yoga pose easier
Astakakrasana is an arm balancing yoga pose.
One of the nice things about this particular arm balance is that it doesn't require alot of flexibility. You also don't need to be super strong.
This arm balance can be a little bit tricky to learn because it is one of only a few arm balances (if not the only arm balance) where the ankles are crossed. This can make it a little bit trickier to teach and to learn.
To make learning astavakrasana a little bit easier, it can help to use the following exercises to get a better feel for and understanding of your body.