Balancing in Half Moon Pose
Weight Shifting and Creating Stability for Better Balance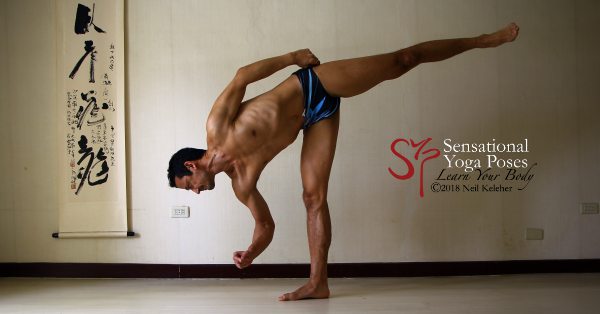 A lot of times prior to teaching students how to balance in half moon, I have them practice activating their feet and ankles.
That means making them stable!
In a yoga pose like half moon, because the foundation is so small it can be very helpful to make it as stable as possible.
To give your foot and ankle a rest in half moon pose, you can shift your weight towards your hand and use your arm to take some of the load.
With your hand on the floor and supporting some of your weight you actually make your foundation a little bit larger!
Half moon is a challenging balance pose because the foot is turned out relative to your pelvis.
However, you can counter this limitation by being aware of your hip joints and your pelvis.