Hamstring stretches
(and posterior glute stretch) for working towards front to back splits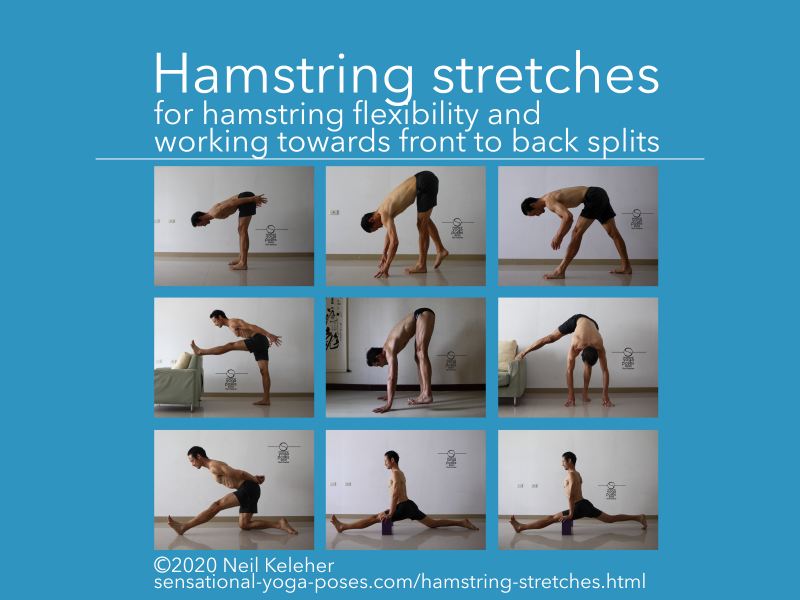 These hamstring stretches can be used to stretch the hamstrings and as a preparation for the front leg when working towards front to back splits.
Stretching the hamstrings involves opening the back of the hip while keeping the knee straight. This can be done by tilting the pelvis forwards relative to the leg or moving the leg forwards relative to the pelvis.
In either case you can use the hamstrings to resist the stretch (and to lower yourself under control). You can also use your hips flexors (sartorius, tensor fascia latae and rectus femoris) to assist the stretch or make it an active hamstring stretch.