Hip Joint Popping and Centering the Hip Joint to Avoid It
Tips for Dealing with hip discomfort and understanding your hip joints so that they last longer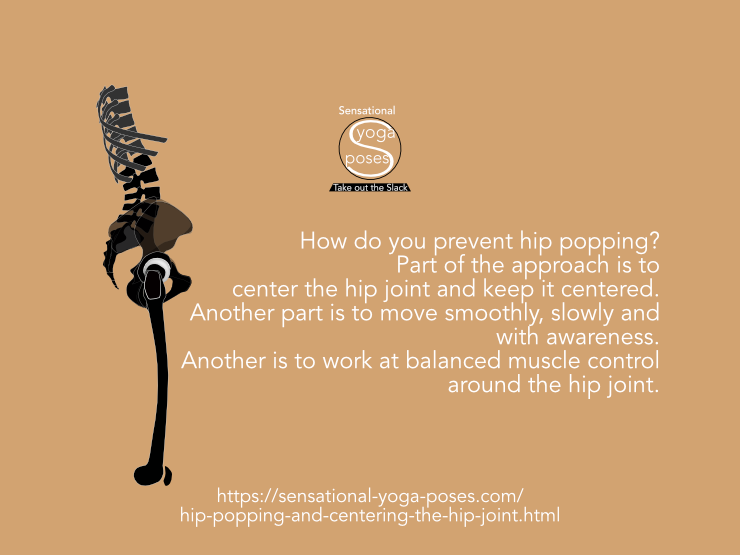 A recent goal has been to do both Tai Ji and yoga without my hip popping all of the time.
A hip pop, if you haven't experienced it, is like something within the hip joint is suddenly adjusting, like a tendon or ligament suddenly jumps from one position to the other, like plucking a guitar string. At least that's what it feels like.
Part of it is the type of movements that I do and teach. I notice it in my students also after doing particular movements.
Movements that cause hip popping tend to be from positions where the hips are bearing weight and there is a transition from one position to another. One action during which it is particularly prevalent is coming out of a standing forward bend, generally when passing through horizontal.