Standing Hip Exercises
Dealing with Low Back Pain by controlling your hip bone while balancing on one foot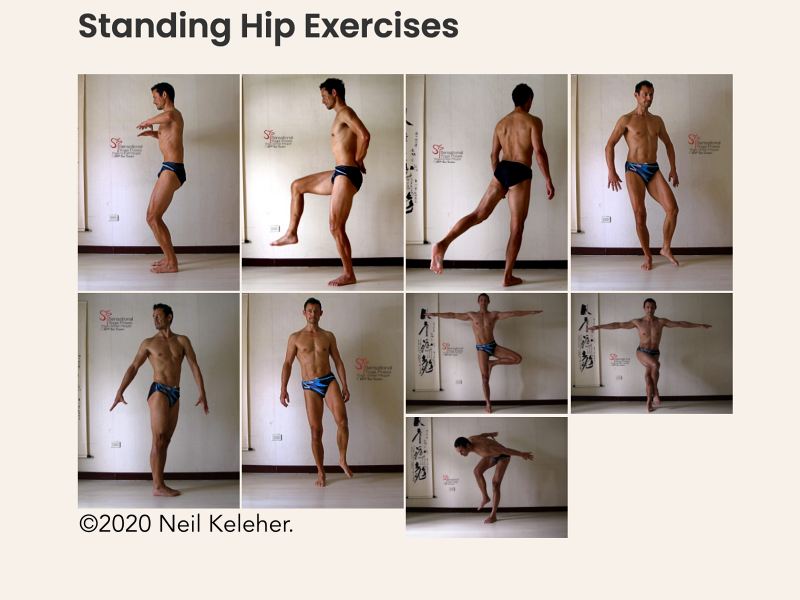 In terms of low back pain, the most frequent suggestion is to work on the abs.
Interestingly, when my dad had low back pain, it was because one of his hip joints was in need of replacement.
People who are in need of hip replacements often suffer from low back pain. My dad talked to someone who'd had their hip replaced and they told him that their low back pain dissappeared immediately after having their hip replaced. (They didn't tell him that there was a lot of other pain and discomfort after having their hip replaced.)
The point of this isn't to tell you to get your hips replaced. As a matter of fact, I'd suggest avoiding it at all costs.
The point is, that if you have low back pain, instead of working on your abs (or rather than just working on your abs) something you should consider is working on your hip joints.
In these standing hip exercises, the focus is on creating a stable foundation or anchor point for muscles that work on the hip bone. In this case, the muscles you will be helping to anchor are the long hip muscles, the muscles that connect your shin bones to your hip bones.