Learning to Feel Your Body
Working within the limits of short term memory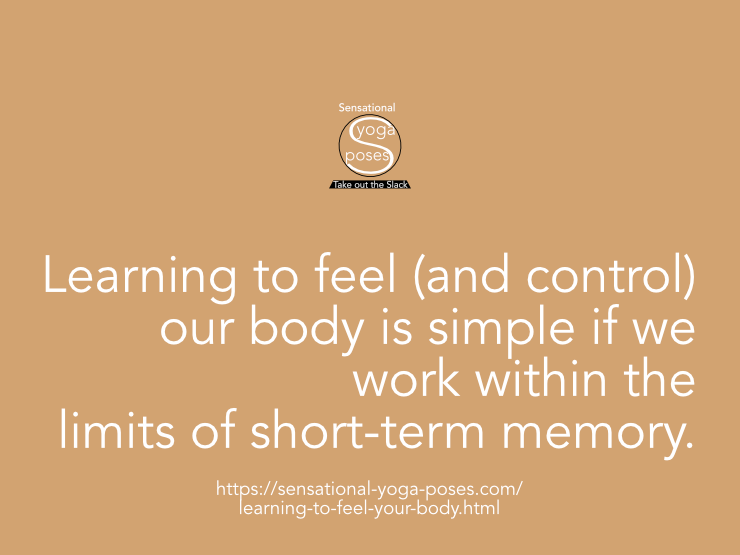 The main tool that I use for teaching people how to feel their body and then calibrate what they feel is isolation.
For improving conscious proprioception, isolation is (in my experience) an essential technique or element.
It is through isolation that the brain can easily identify sensation or whatever it is that we are are trying to learn, and then calibrate it to the related movement.
What do I mean?