Peroneus Longus
Helping to anchor the fibula and shape the foot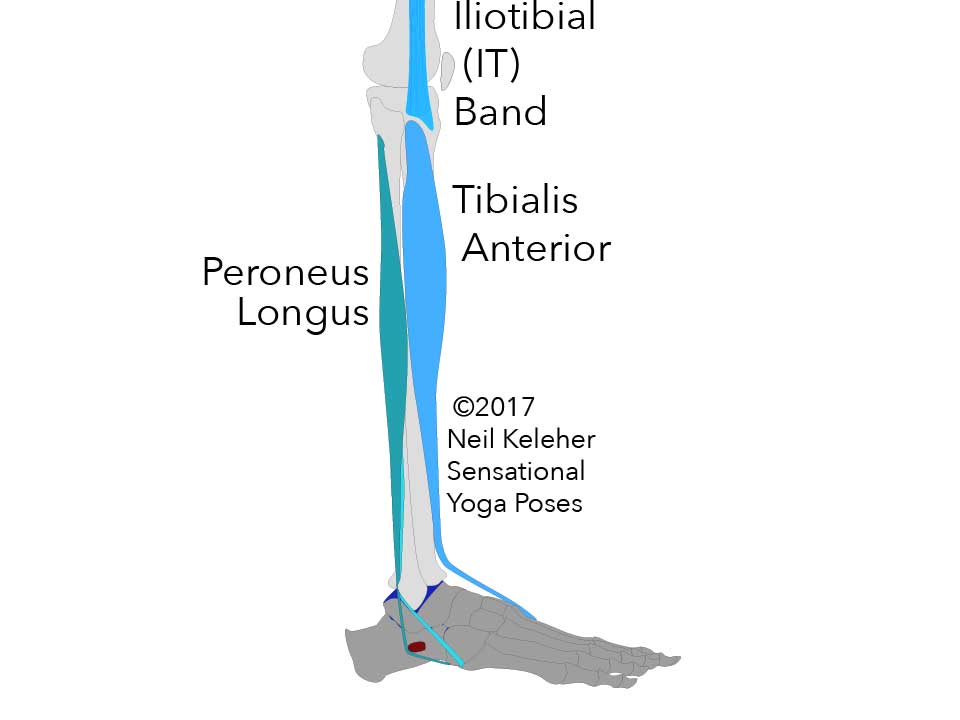 Peroneus longus attaches to the outside of the fibula (the outermost and smallest of the two lower leg bones).
Its lower tendon bends around the outside edge of the foot and passes under the sole of the foot like a sling.
When active, it can create visually noticeable "race-lines" down the outside of the shin. It also creates a strong sensation down the length of the side of the shin.
If you press down alongside the outside edge of the foot and then activate peroneus longus, you may notice that it creates a downwards pulling sensation on the fibula.