IT Band Knee Pain (outer knee pain)
Heel stability for alleviating outer knee pain while squatting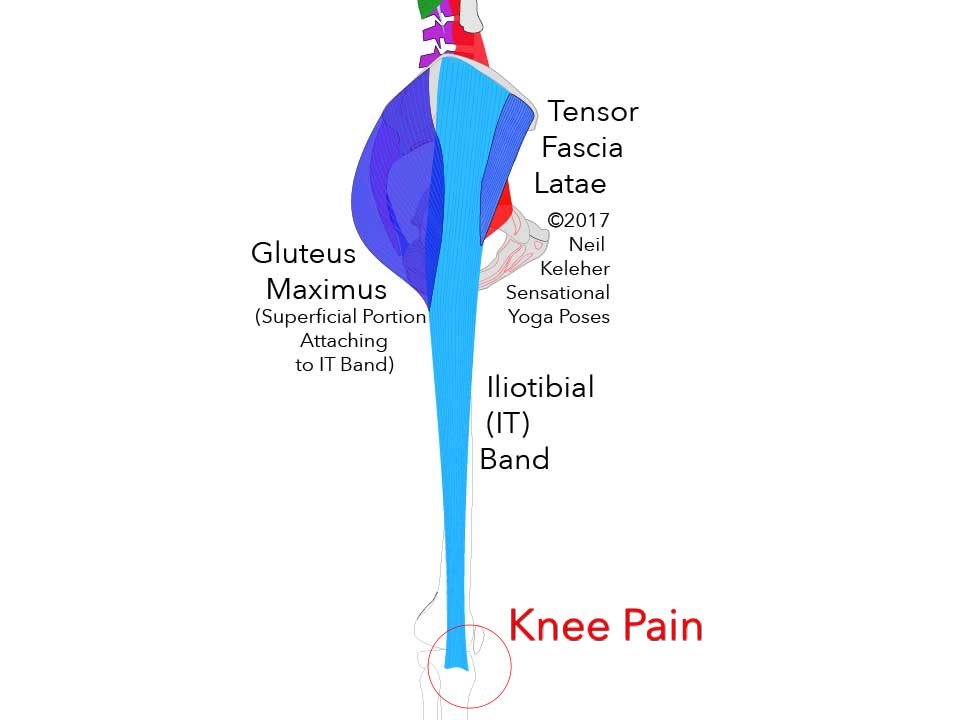 Knee pain can occur where the IT Band inserts into the tibia. I used simple muscle control techniques to successfully alleviate knee pain while squatting.
The pain would occur at the bottom of the squat, generally as I was coming out of the squat. The pain was focused towards outside of my knee, above the joint and just in front of the fibula.
This is the point where the IT Band (Iliotibial Band or Tract) attaches to the tibia.
I was able to prevent this knee pain by experimenting with muscle control. My experiments where based on understanding some basic muscle control principles and on an understanding of how synovial joints are kept lubricated via muscle action.