Reverse Prayer Yoga Pose (Parsvottanasana)
Using muscle control for the reverse prayer hand position and the hamstring stretch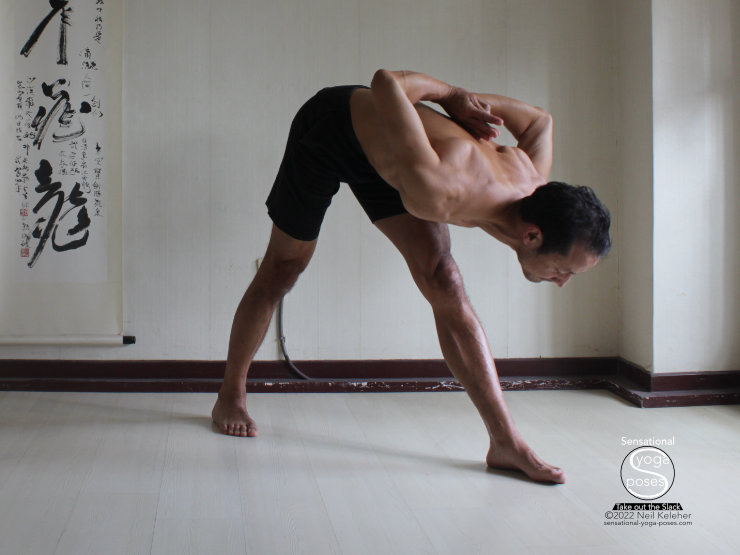 Parsvottanasana is often called reverse prayer pose. You bend forwards with your hands in prayer behind your back, with palms together and fingers pointing upwards.
One leg is forwards, the other back, with both knees straight and both feet flat on the floor.
There are two main elements to this pose. One is the reverse prayer aspect. How do you get your hands together in prayer position behind your back?
Another is the forward bending aspect.
How do you bend forwards without using your hands to support you?
The first few sections below give some biomechanical tips for working the hands into reverse prayer. After that, there are some suggestions for controlling the hips while doing the forward bend component of reverse prayer yoga pose.