Reverse Prayer
Working towards the hand position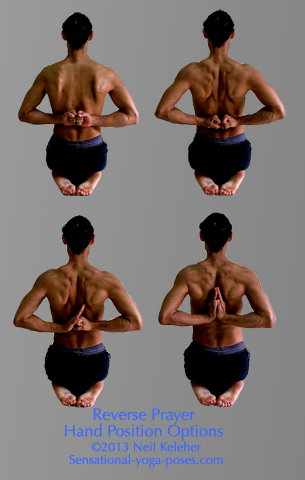 Reverse prayer can be a good way to prepare for wheel pose.
You can practice reverse prayer position (hands behind the back with palms together) while sitting or standing, or while bending forwards and stretching the hamstrings in parsvottanasana.
This arm position can be used to help stretch your chest and the fronts of the shoulders. It's also stretches the fronts (palm side) of the wrists.