Spinal Erectors
Learn to feel them and control them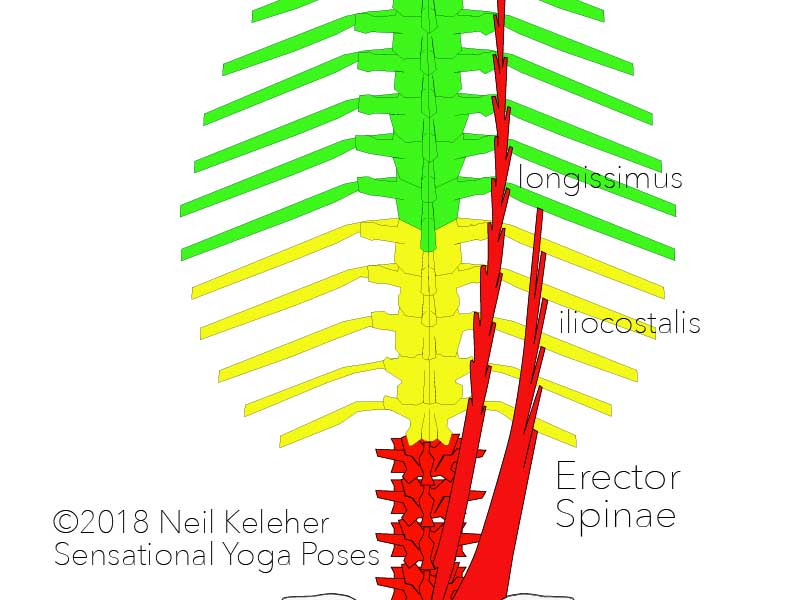 The spinal erectors (or erector spinae as they are also known) are a group of muscles that run up the back of the body along either side of the vertebral column.
They attach to the back of the sacrum and hip bones (innominate bones) and from there extend up either side of the spine to attach to the vertebrae, ribs and base of the skull.
While used to support the spine in general, particularly when upright, resisting the downwards pull of gravity on the ribcage, they also play a strong roll in back-bending the spine. In addition, the spinal erectors, when active, make it easier to feel your spine (as well as control it).