Two simple shoulder stretches for the desk bound yogi
Exercises to help counter slouching from computer and phone over-use
Shoulder stretches for the desk-bound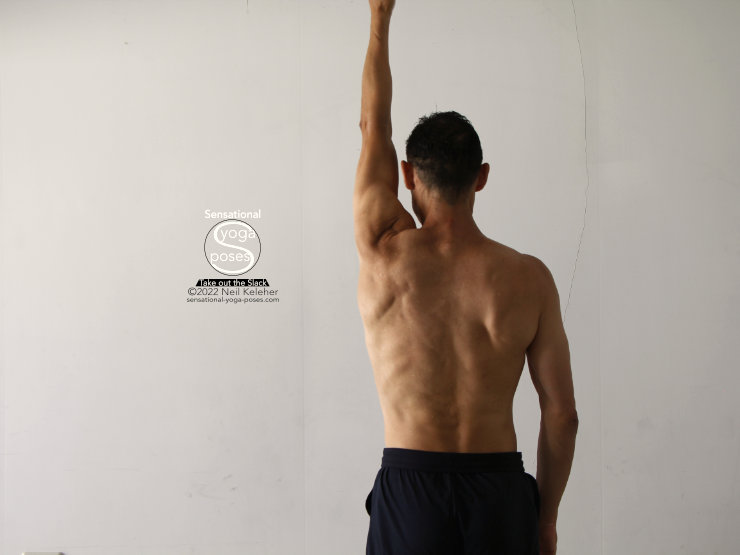 Many of us spend lots of time in front of a computer and/or on the phone. And many of us do this while sitting. And so it's easy to develop a slouching posture with the head forwards.
In combination with typing or touch-screening this can also cause the shoulders to round forwards.
And so these two arm and shoulder stretches (reaching the arm up, and reaching the arm back) are designed to counter act that.
I've been using these with one of my online clients and he's said his shoulders feel great afterwards.
The key is in part the arm position used. But also important is that rather than just holding these two arm positions, you repeatedly scan the arm, focusing on each part of the arm and shoulder in turn, feeling the part in question, adjusting it, and ideally reaching the arm further into the stretch.
Another important point is that you work at slowly and smoothly lengthening and adjusting.