Dealing with Wrist Pain in Crow Pose (Bakasana)
Tips for dealing with wrist pain in crow pose and other hand supported positions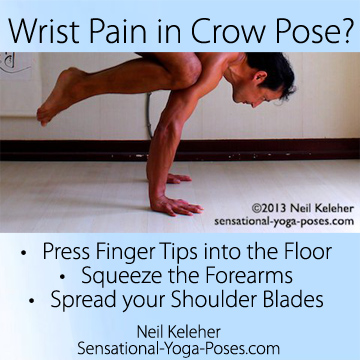 Wrist Pain in Crow Pose (Bakasana)?
Someone asked me this question on youtube:
"I experience wrists pain after putting majority of body weight on hands. I have to add I have very mobile wrists. Is there any remedy to successfully do this pose or I should avoid any of handstands in the future?"
A few weeks after my response below, they got back to me to say that:
They had used most of my advice while doing tittibasana since it was easier to focus on their hands in that pose. And then they were able to do bakasana, a little wobbly, but they could do it.
Below is my suggestion.