Psoas Release
Stabilizing the hip joint to release the psoas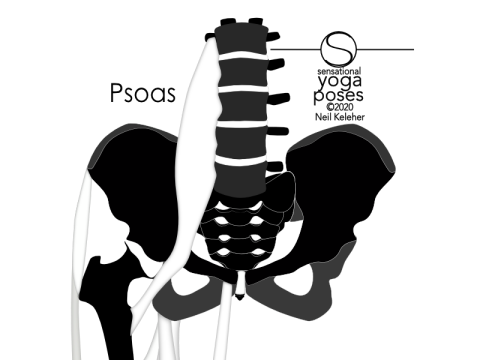 For effective psoas release, it's helpful to understand why the psoas is tense in the first place.
One reason for a contracted psoas is that the hips (and legs) are too relaxed.
If the legs are too relaxed, the psoas may engage to help create hip stability.
Activating the abs, particularly the external obliques (lengthen the neck, lift the front ribs, pull the top of the pelvis (iliac crests) rearwards) may help create a psoas release by creating a stable core but then this requires the external obliques to always be engaged, which seems "inelegant" and may lead to other problems down the road.
In my own experience, tensing the muscles of the legs or hips, particularly the gluteus maximus also isn't the answer. (Though if it works for you then definitely use it!)