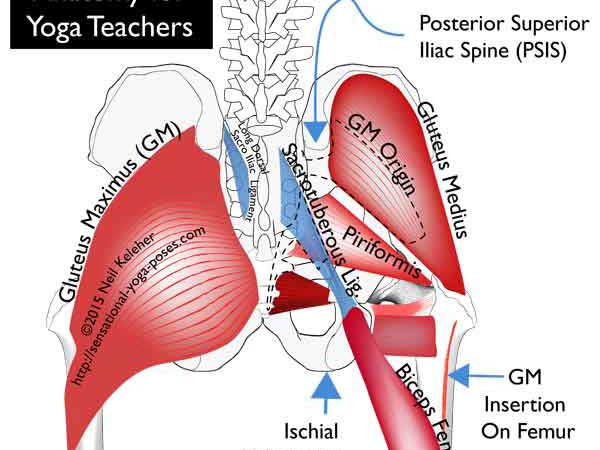 The Sacrotuberous Ligament
How Adding Tension to the Sacrotuberous Ligament or the Long Dorsal Sacroiliac Ligament Helps to Stabilize the SI Joint
The Sacrotuberous Ligament runs downwards and laterally outwards from the rear of the sacrum to the Ischial Tuberosity (IT).
It can be used to pull downwards on the sacrum or it can resist an upwards pull on the sacrum.
The Long Dorsal Sacroiliac Ligament connects upwards from the sacrum to the Posterior Superior Iliac Spine (PSIS). It can pull upwards on the sacrum (relative to the hip bones) or resist a downwards pull on the sacrum.
Both ligaments can be directly affected by muscle tension in such a way that they help to stabilize the SI joint.