Salamba Sarvangasana (Shoulderstand)
Rolling Your way into Shoulder Stand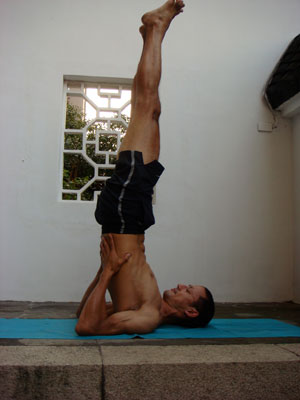 An important aspect of salamba sarvangasana (shoulder stand) is learning to control where your center of gravity is with respect to your base.
The better you are at feeling where your center is and the better you are at controlling it, the easier it is to get comfortable in this pose because you aren't worried about bending your neck too far forwards.
Once you can balance on your shoulders and once you can keep your shoulder blades together you can then work at gradually making your torso and legs vertical in shoulder stand.