Scapular Awareness Exercises
Getting a Better Feel for Your Shoulder Blades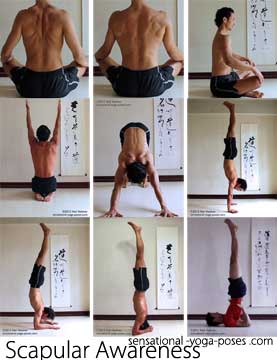 Scapular Awareness is the ability to feel your shoulder blades and by extension to control them.
Developing scapular awareness can be one of the first steps towards improving shoulder stability and shoulder mobility.
One way to improve scapular awareness is to focus on moving your shoulder blades while your arms aren't bearing any weight. An additional tip for improving scapular awareness is to learn to feel your ribcage so that you can keep it still while practicing the different movements of the shoulder blades.