The Single Joint hip flexors
A look at the hip flexors that work solely on the hip joint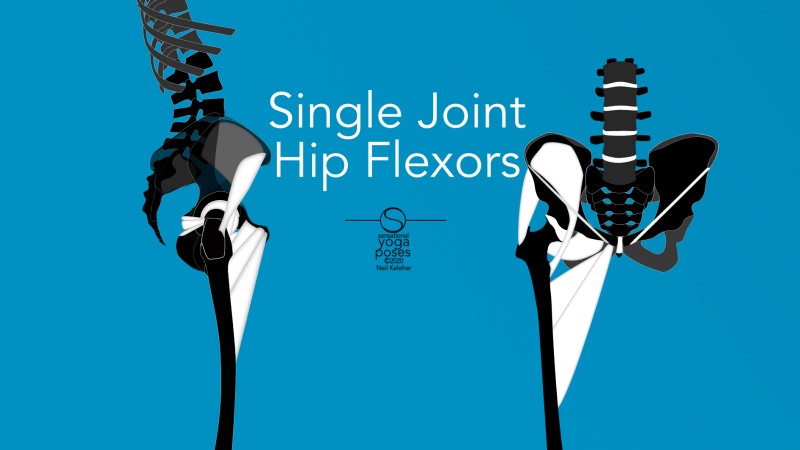 Rather than stretching all the way to the knee (as the rectus femoris, sartorius and the tensor fascia latae do) or rather than attaching to a potentially changeable structure like the lower back (as the psoas does) most of the single joint hip muscles attach close to the hip joint and have angles of attachment that give them much better leverage for tilting the pelvis forwards relative to the thigh bone.
Not only that, these muscles (to a large extent) aren't dependent on whether the knee is straight or bent, or on whether the lumbar spine is curved backwards, bent forwards or held straight.
All that is required is an awareness of the thigh and pelvis, and for one or the other of these to be held stable so that the single joint hip flexors have a stable foundation from which to work. They can then either tilt the pelvis forwards relative to the thigh or swing the thigh forwards relative to the pelvis.