Vastus Muscles
Knee extensors and tensioning devices for the overlying hip flexors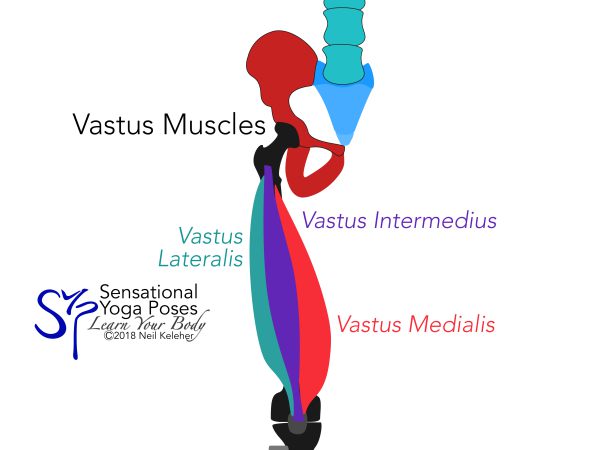 The three vastus muscles are part of the quadriceps group. They are located at the front of the thigh and work to straighten the knee (or resist it being bent).
As well as working on the knee joint, these three muscles may act as tensioning devices for the muscles that pass over them, the long hip flexor muscles as well as other long hip muscles like gracilis, and the superficial portion of the gluteus maximus.
In addition the lateral and medial head can help in knee stabilization and controlling knee rotation.