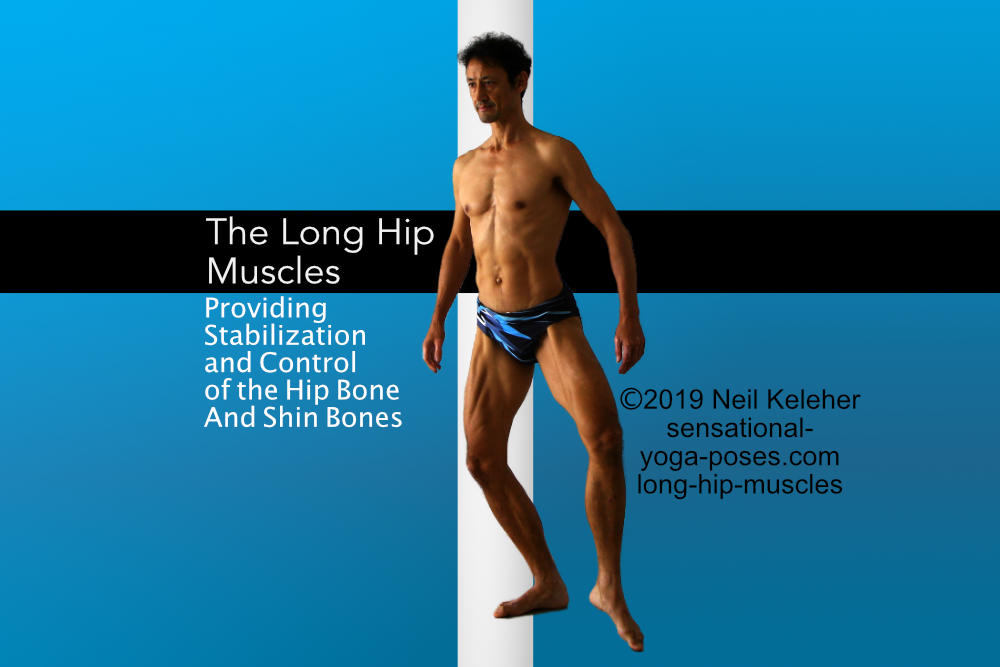 The Long Hip Muscles
Improve Hip Control and Shin Control
The long hip muscles connect to the four corner points of the hip bone.
They work on both the hip joint and the knee joint.
Tension in these muscles can be moderated via the vastus, deep gluteus maximus and the adductors enabling the long hip muscles to function effectively over a large range of joint positions.
Because the quadratus lumborum, a lumbar stabilizer, attaches in part to the hip bone, the long hip muscles can aid in alleviating low back pain by helping to stabilize the hip bone.
Because the long hip muscles cross the inner and outer aspect of the knee as well as the front and back, they are extremely important in knee stability and can help when dealing with knee pain.
Because the long hip muscles function in hip flexion, extension, adduction and abduction as well as internal and external rotation, they can help in improving hip, hamstring and adductor flexibility.
Because the long hip muscles cross two joints, tension control of these muscles is important for them to function effectively. That means using other muscles to reduce slack when muscle span (the distance a muscle naturally crosses) is reduced, so that the long hip muscles can function effectively.