High Lunge
Hip Flexor Stretching and Strengthening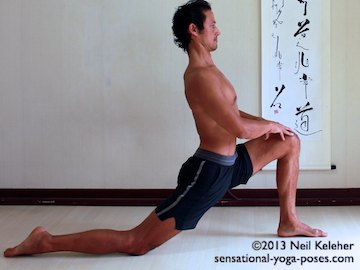 High lunge yoga pose can be used to stretch the hip flexors.
The hip flexors work to close the front of the hip joint. With high lunge you focus on opening the front of the hip joint by sinking the pelvis down.
So that you also stretch the psoas major muscle, you can focus on lengthening your torso upwards, and even on bending your ribcage backwards as you hold this yoga pose.