Bent knee hip flexor stretches or "quad stretches"
Tips for effectively stretching the rectus femoris
bent knee hip flexor stretches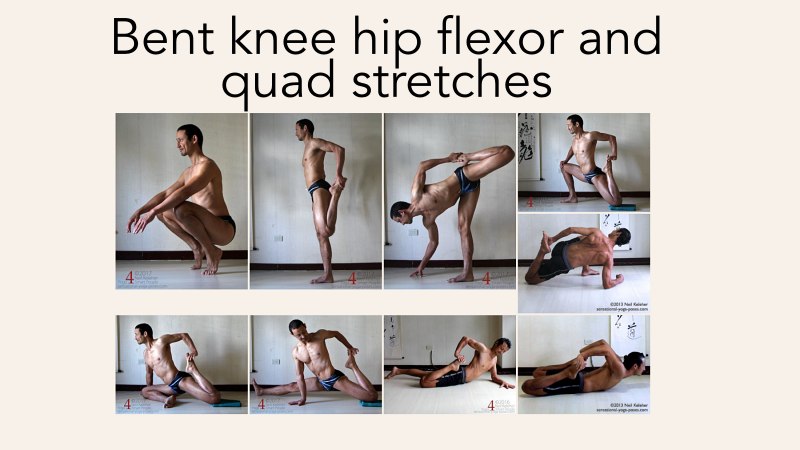 The rectus femoris is one of a set of hip flexors that attaches at or near the ASICs, the point of the hip bone.
Other hip flexors that attach directly to the ASICs as well as the lower leg bones include the sartorius and the tensor fascia latae. The sartorius passes over the inner quadriceps before attaching to the inside of the tibia while the tensor fascia latae passer over the outer quadriceps, via the IT band, before attaching to the outside of the tibia.
Because of its attachment to the front of the tibia, versus to the sides of it, the rectus femoris is only deeply stretched when the hip is flexed while the knee is bent. Hence these bent knee hip flexor stretches or quad stretches.