Hip Extensor Stretching Variations
Stretching the Back of the Hip in Low Lunge and Other Positions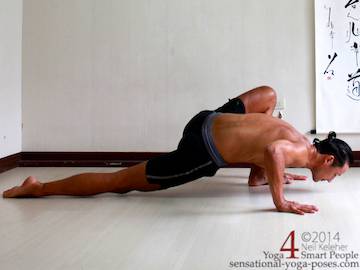 All of these hip extensor stretches are done with the knee of the target leg bent. Bending the knee takes the hamstrings out of the stretch so that you can focus on the single joint hip extensors.
Low lunge yoga pose is a great way to stretch the muscles at the back of the hip, the hip extensors.
As a warm up you could use an unbound marichyasana variation.
Another stretch you can use to stretch the back of the hip is happy baby pose.