Sensational Hip Flexor Stretches
Working towards the Front-to-Back Splits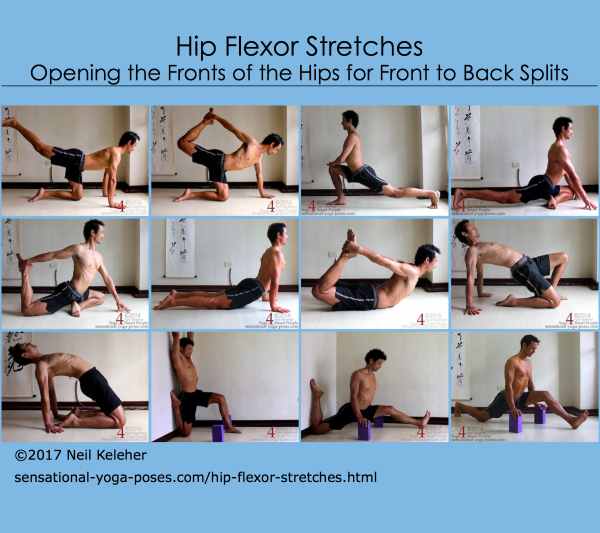 Hip flexor stretches can be used to stretch the front of the hip joint.
The hip flexor muscles cross the front of the hip joint and when active can be used to close the front of the hip joint either by moving the front of the thigh towards the pelvis or by tilting the pelvis forwards, towards the thigh.
Note that the psoas is a hip flexor and so some of these could be used to help stretch the psoas, particularly if the lumbar spine is stabilized.
However, when the knee is bent, the hip flexor that is most likely to be targeted is the rectus femoris muscle.
Stretches include extended cat pose, high lunge, counterpose for high lunge, couch stretch, bent knee lunge with foot-grab, upright pigeon, upward facing dog, bow pose, semi-kneeling tabletop pose, dancer and splits.
Hip Flexor Stretches Index