Creating and Maintaining
Hip Joint Stability
Anatomy for Stabilizing, Creating Space (and Relaxing) The Hip Joint
Categories: Forward bend standing, Gemellus, Gluteus medius, Gluteus minimus, Half hero seated forward bend, Hip joint stability, Ischial tuberosity, Obturator externus, Obturator internus, Pectineus, Piriformis, Quadratus femoris, Stability, Tensor fascia latae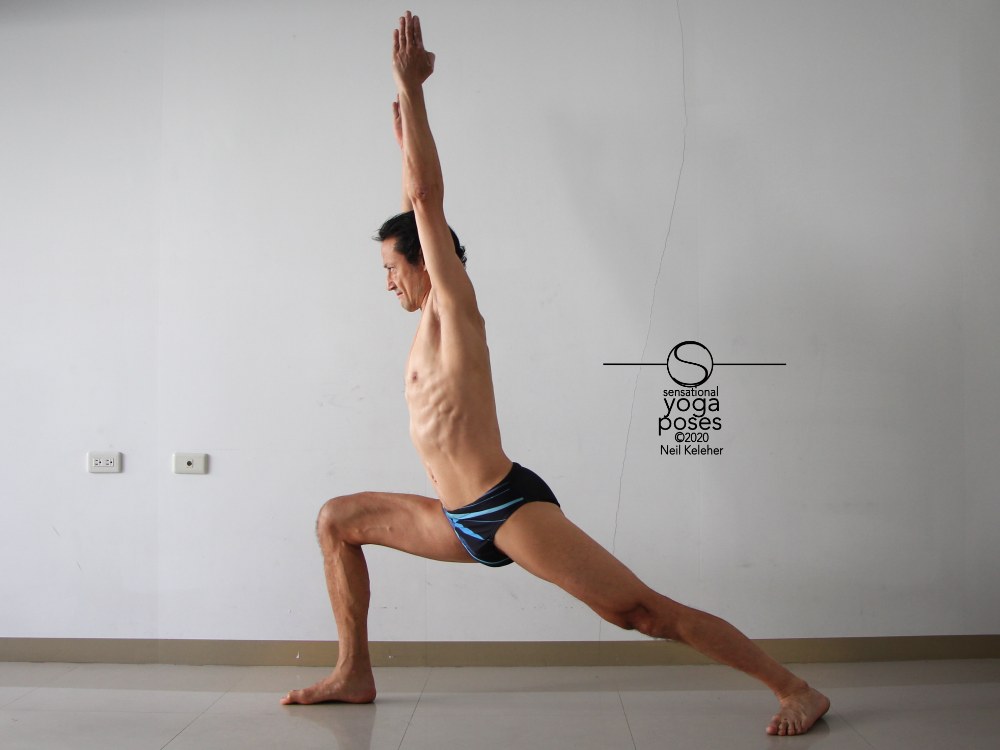 One way to think of hip joint stability is that it is activating the hip muscles in such a way that they can resist change. Another way to think of it is that when you activate your hip muscles in opposition, you can then use that activation to control the positioning of the hip joint. Whether doing hip strengthening exercises or working to improve hip flexibility, hip stability and hip control can help.
One simple method for creating hip joint stability is to focus on creating space between the ball and socket of the hip joint. This can feel like "lengthening" the leg.
Another method is to focus on tightening the musculature around the hip joint. This can feel like "sucking" the ball of the hip into the hip socket.
Learn how to use hip joint stability to improve your forward bend and other poses where the hips are heavily used.