Knee pain and other knee problems
why it can start start with your abs (and even your transverse abdominis)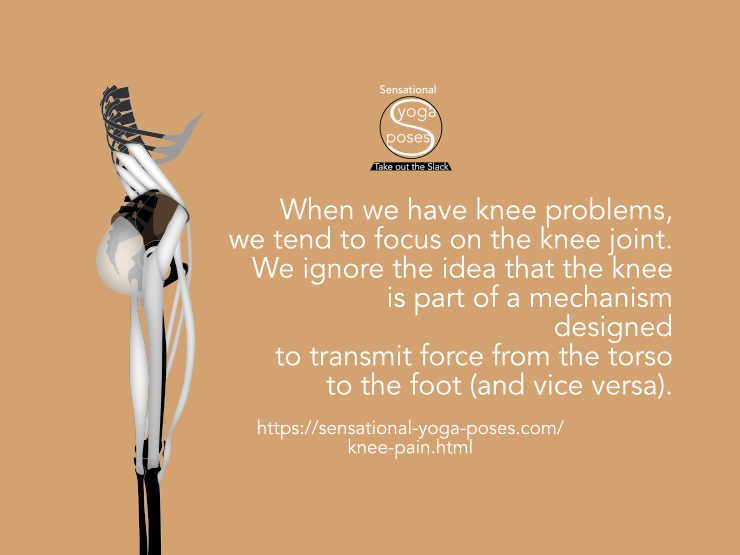 When dealing with problems like knee pain, it helps to understand how the the knee should work (problem free).
The body is a complex system. The knees are part of complex subsystems. Saying that understanding one system in particular will fix your knee problems or knee pain would be misleading or disingenuous. However, it can be part of the solution, and in some cases understanding this one system and being able to act on that understanding may help.
(Even better is understanding that when looking at any system or "sub-system" of the body, the definition of that system can be somewhat arbitrary. When dealing with problems you can define systems in such a way that the problem is easier to understand and thus easier to fix!)
So what is this basic system that the knee is a part of?