How Mood And Posture Can Affect Your Knees
Anchoring knee muscles at your hip bones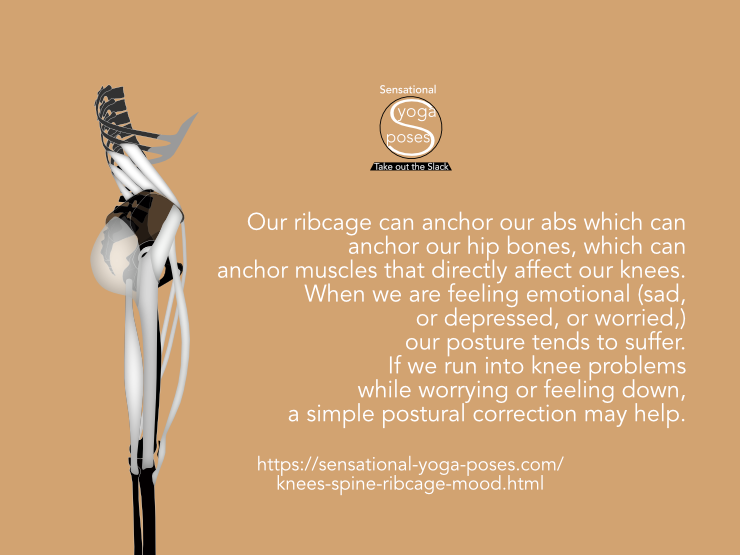 How does controlling your spine and ribcage potentially help your knees?
Here we'll take a look a the connections between the ribcage and the hip bone and from there the direct connections between the hip bones and the knees so that you can see how controlling your ribcage (and your midsection) can affect some of the muscles that act on your knees.
Understanding these relationships and being able to act on that understanding may help you deal with some minor knee problems or pain.
Note that in particular when we are feeling emotional, sad, or depressed, or worried, our posture tends to suffer (unless you are very aware). And so one big reason for looking at the connection between your spine, and in particular your ribcage, and your knees, is so that if you are feeling down and you run into knee problems or knee pain, a simple postural correction may help.