Levator Costarum
Improve Thoracic Awareness and Mobility, Learn to Feel and Activate These Back Muscles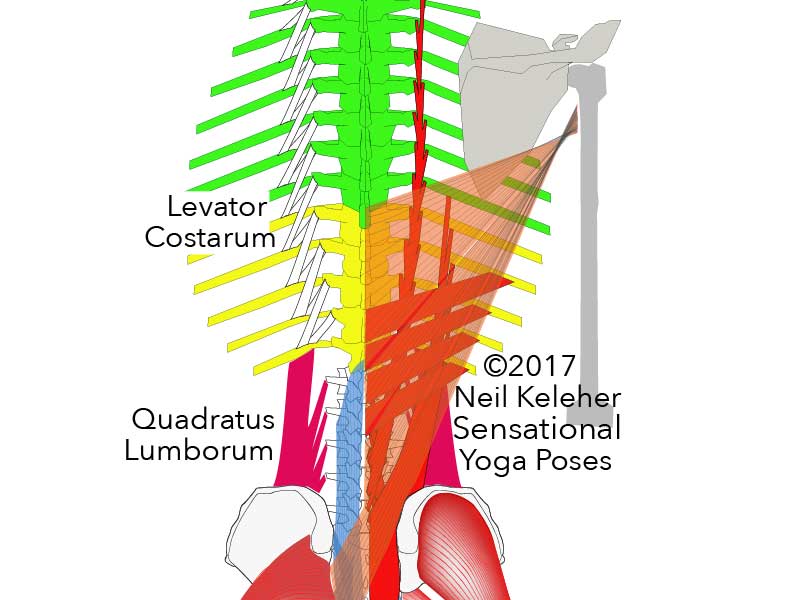 Levator Costarum can be used to "lift your back ribs."
Actually, your whole ribs will lift, but the back of your ribs will lift more. More importantly, it is an action you can learn to feel and deliberately do.
The advantages of using your Levator Costarum to lift your back ribs are that it can make it easier to bend your spine backwards when doing back bending yoga poses. You may also find that you can use this action to create deeper inhales.
Since muscle activation gives you a feel for your body or Proprioception, learning to activate your Levator Costarum will help increase awareness of the back of your body, particularly the thoracic spine and the back of your ribcage.
That being said, you may need some initial awareness of the back of the body to get this deeper awareness. And so you may find it helpful to start by learning to feel the front of your ribs. And for that Costal Breathing can be a good place to start.