Costal Breathing
A Breathing Exercise For Mobilizing Your Thoracic Spine and Ribcage
Costal Breathing, A Breathing Exercise For Mobilizing Your Thoracic Spine and Ribcage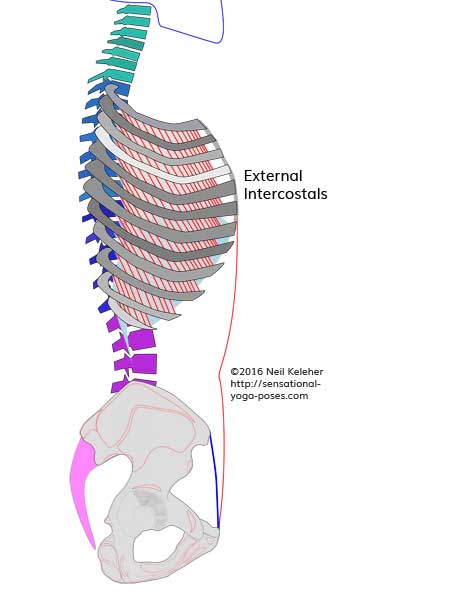 Costal breathing is a breathing method that uses movements of the ribs to drive both the inhale and the exhale phases of your breath.
The main muscles used during inhales are the intercostals, but variations may also involve the spinal erectors, the levator costarum, and even the superior serratus posterior.
Costal breathing can be used to improve ribcage awareness and mobility as well as helping to improve control of your breathing.
Costal Breathing, TOC