Serratus Posterior Inferior
A Potential Anchor for the Lats and a Co-Stabilizer for the Lower Ribcage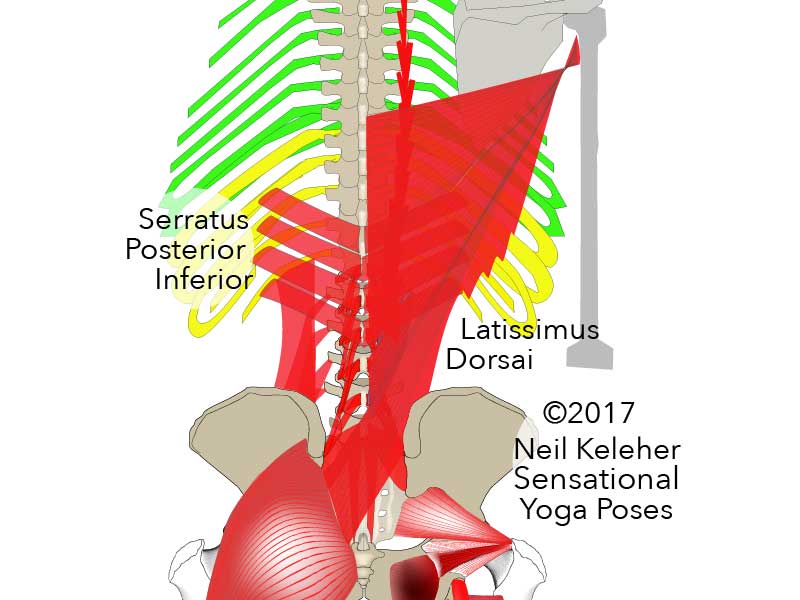 I first became familiar with the Serratus posterior inferior muscle after doing a bit of reading about the thoracolumbar fascia.
The serratus posterior inferior is an often talked about part of the thoracolumbar fascia.
It attaches at the back of the ribcage to the lower four ribs. The muscle forms a downward pointing chevron shape whose points attach to the bottom two thoracic vertebrae and the upper two lumbar vertebrae.