Psoas Muscle Anatomy
Stretching the Psoas, The Psoas as a Lumbar Stabilizer, A Tip for Using it to Transition from Upward Dog To Downward Dog and more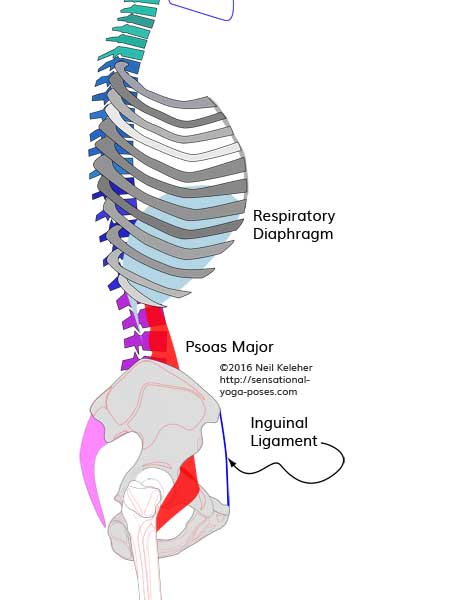 The psoas muscle (or psoas major to differentiate it from the psoas minor) reaches forwards and down from the sides of the lumbar spine to cross the front of the pelvis beneath the inguinal ligament.
From there it reaches backwards and downwards along the inside of the thigh bone to attach to the back of the inner thigh, just below the neck of the femur.
Because of the way that it folds around the front of the pelvis, the psoas can act like a sling shot on the pelvis, shooting the pelvis backwards if it is suddenly contracted.
While in upward facing dog a quick enough contraction of the psoas can help to shoot the pelvis upwards.