Side bending the spine
Activating the short side and stretching the thoracolumbar fascia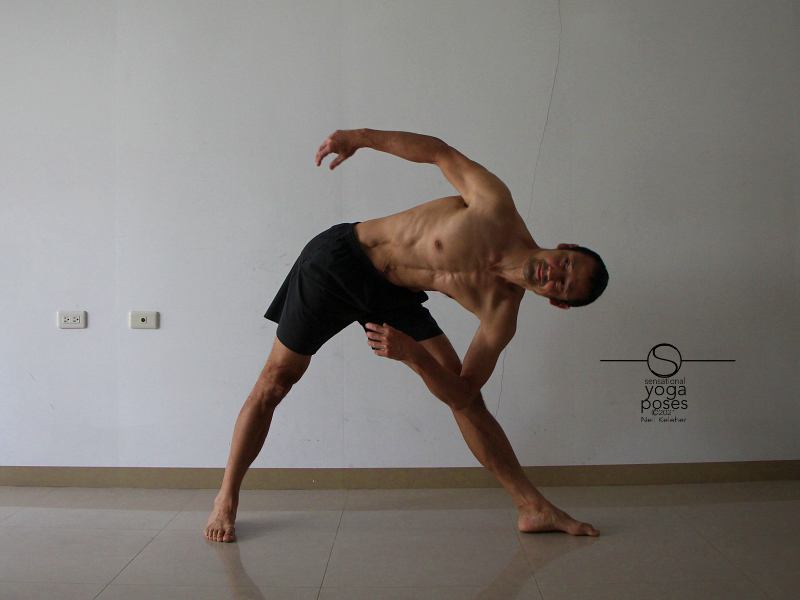 There are a few ways to side bend the spine but one of my current favored methods is to focus on active side bends. That means activating the muscles on the short side of the side bend. I do like to also focus on the opening side but the advantage of focusing on the short side is the sensation is easier to feel.
One of the challenges is in positions where it is easy to let gravity drive the side bend. And so one way that I teach side bending is to use poses where the short side of the side bend is lower than the open side.
With a focus on activating the short side, it's then easy to recognize when it is active.