Balancing In Side Plank Yoga Pose (Vasisthasana)
A step-by-step tutorial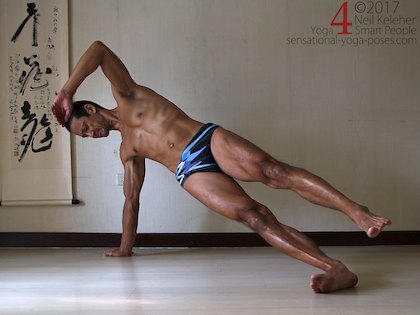 When teaching beginners how to balance in side plank yoga pose, I like to use a step-by-step approach.
Often times I'll do simple scapular awareness exercises prior to plank to get them used to feeling their shoulder blades moving relative to their ribcage.
The next exercise is then to have them move their ribcage relative to their arm with one hand on the floor.