Bharadvajasana
Twisting spine and hips and releasing the low back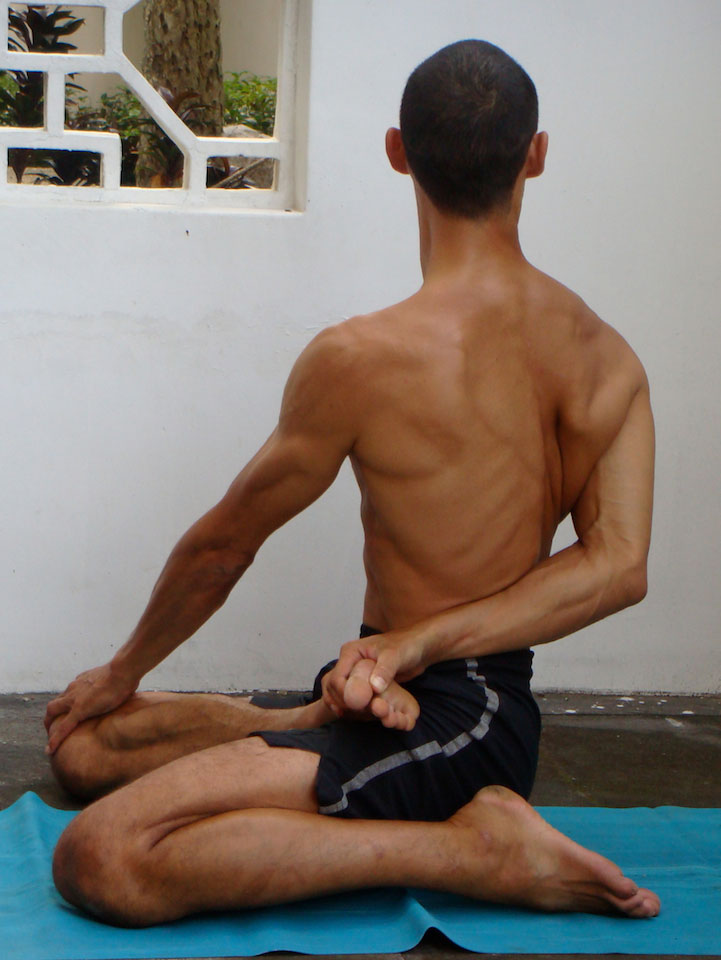 Bharadvajasana is a seated twisting yoga pose as well as a binding pose.
One of the reasons that I like this yoga pose so much, especially when grabbing my foot from behind my back, is that it tends to "release" my lower back. (Another good pose for "releasing the lower back" this is triangle pose.)
In Bharadvajasana one leg is in hero position with the shin folded to the outside of the thigh. The other leg is in lotus with the top of the foot on top of the other thigh.
Normally the twist is towards your lotus leg side. However, on occasion I twist towards the hero leg side.
Hero pose and Lotus Pose are "opposites." In lotus pose the thigh is externally rotated. In Hero pose the leg is internally rotated. Bharadvajasana has them both which gives it an interesting asymmetrical balance.