Foot Exercises
for Improving Balance, Proprioception and fixing flat feet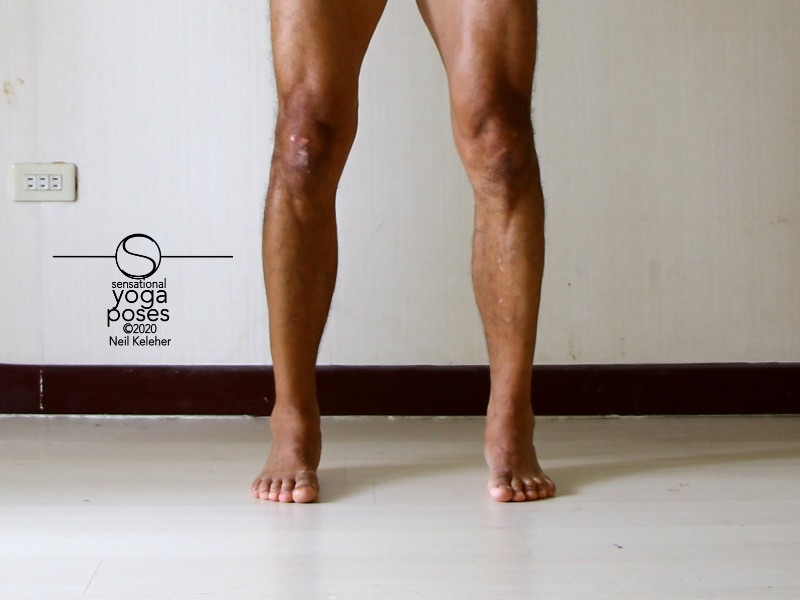 The following foot exercises developed in part from the fact that I am semi-flat footed.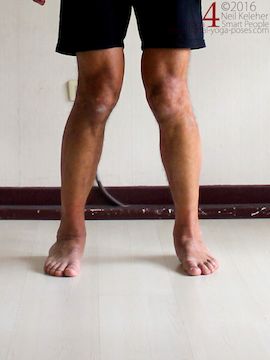 I have collapsed arches (or at least I used to have.)
I learned to roll my shins outwards as a way of forming the arches of each foot.
This helped to "un-flatten" my feet.
This exercise improved proprioception and control of my feet and ankles to the point I didn't need to wear arch supports.
I use these foot exercises and others regularly as a preparation for standing yoga postures and for yoga balance poses while balancing on one foot.